Helping You Get Back to the Life You Love, Sooner!
When you or a loved one are hospitalized due to an illness or injury, the thought of returning home without the care and support of the hospital staff can be overwhelming. Often a short-term stay in skilled nursing for rehabilitation can provide you with the continued therapy and nursing care you need to help rebuild your confidence and your health. Skilled nursing allows patients more time to heal and greater opportunities to be safe and successful once they return home.At Catholic Care Center we pride ourselves on providing the highest quality skilled nursing care in the area. Our highly trained nurses are specially hired and trained to provide the intensive care that a person needs post-hospital. The physical, occupational, and speech therapists are focused on creating the personalized plan for rehab that helps you meet your unique individual goals. Success looks different for each patient and it's important that you have a team which is committed to helping you be successful at meeting your personal goals.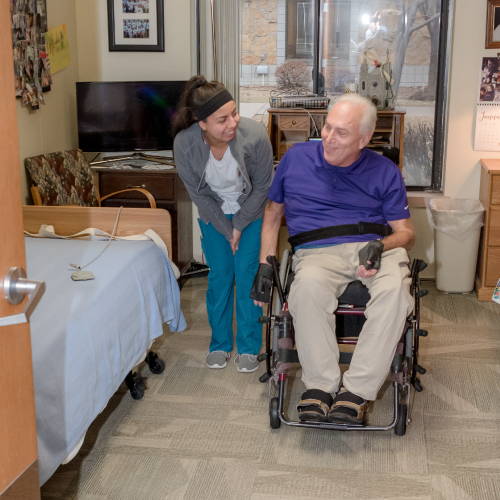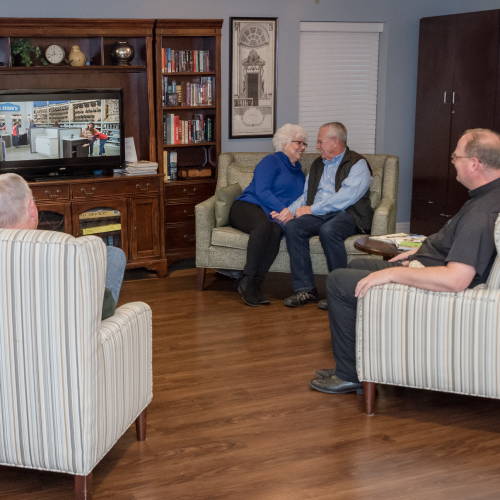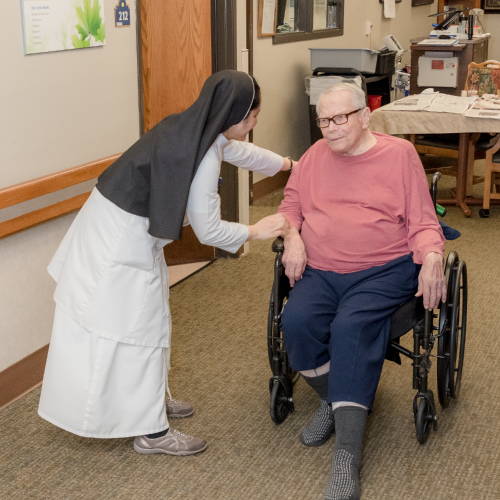 Skilled Nursing at Catholic Care Center: A Closer Look
• Physical, occupational, and speech therapy available seven days a week
• Physician led nursing care that caters to post-hospital patients
• Licensed social workers to help plan for future needs
• Flexible dining options
• Telephone and Cable television in every patient room
• Inviting gathering areas for welcoming family and friends
• Opportunities to enjoy socials, programs, and other activities
• Daily Catholic Mass plus weekly Protestant services
• Serene country setting
Your Medicare Right to Choose
Patients with Medicare part A coverage have the right to choose any skilled nursing facility that is willing and able to provide the level of care that the patient needs. Once a physician has determined that you qualify for skilled nursing you will have the opportunity to choose the facility that is right for you. Social workers, case managers, and physicians may try and influence your decision, but ultimately you have the right to choose where you will go and use your Medicare benefits during your skilled nursing stay.

Why Choose Catholic Care Center for Skilled Nursing?
When you choose Catholic Care Center for your skilled nursing stay, you choose a community that celebrates faith and recognizes the role that it plays in the healing process. You choose to come and receive the spiritually centered, holistic care that along with an intensive rehab program, will help you regain your independence and get back to living life! If you should choose to consider making a move to the Catholic Care Center after your skilled stay, you have priority status for admission to any level of living. Our licensed social workers will meet with you and your family throughout your skilled nursing journey to explore options for your greatest future independence and success wherever you decide to call home. Come experience the Catholic Care Center difference in skilled nursing:
• Spiritually nourishing environment
• Opportunities for social and intellectual engagement
• Intensive rehab plans designed for the individual need and situation
• Delicious, well balanced meals
• Support in arranging for future needs
• Pastoral care for people of all faiths
• Specialized programs for Parkinson's Disease and dementia
• Home safety study prior to discharge to ensure future success