More than just care, a commitment to you and your family
When you or someone you love needs around the clock care, it can be difficult to know who to trust and where to turn. You might feel vulnerable and are likely exhausted from the events and experiences that have brought you to this decision. Catholic Care Center understands, and that is why we have dedicated the past 30 years to providing the highest level of compassionate long-term care in the area.
Just because an individual requires assistance from our clinical team in order to be successful, doesn't mean that they shouldn't continue to live their life. Residents in Long-Term Care at Catholic Care Center enjoy lectures, socials, games, and outings to local attractions. We invite families to come and be a part of the action anytime, and we schedule special events for residents and families to take part in together. We help residents maintain the important relationships in their life and develop new ones.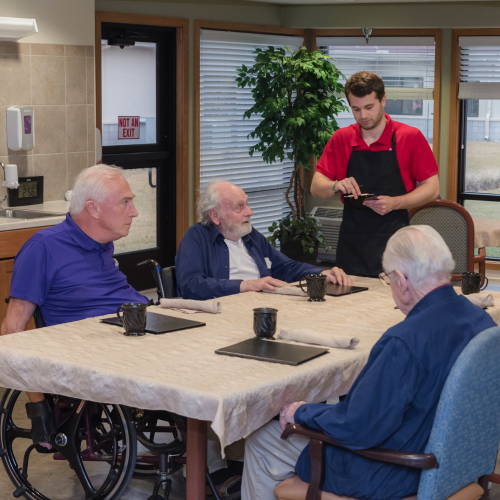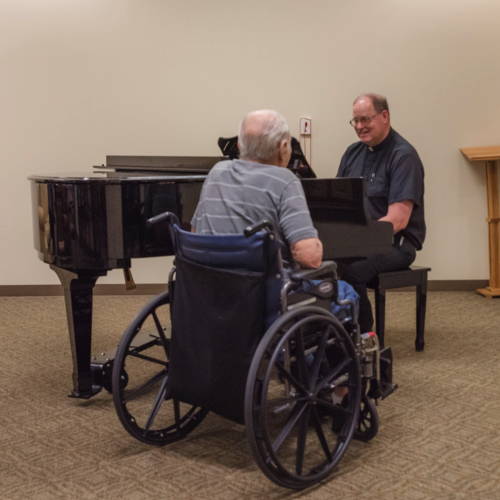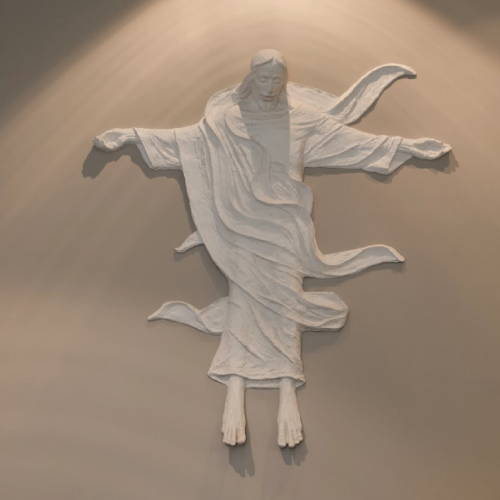 Long-Term Care: A Closer Look
• Semi furnished private and shared accommodations
• All utilities included (except telephone)
• Three restaurant style meals served daily plus snacks and refreshments
• Housekeeping and laundry included
• Wellness focused activity program
• Nursing team available 24/7
• Pastoral care
• Full time, masters level social workers
• Transportation to scheduled community events and attractions
• Convenient access to shopping, dining, and supportive services
Why Consider Long Term Care?
When you help a loved one move to Long Term Care you are ultimately choosing to provide everyone involved peace of mind. No longer does the person needing care feel like they are a burden on family or friends, no longer do those family caregivers worry that they won't be able to provide the care that the person they love deserves. Long Term Care allows families more time to truly be family; let us be the nurse, the chef, the activity planner, the transportation driver while you focus your valuable time and energy on being children, spouses, and friends.

Why Choose Long Term Care at Catholic Care Center?
Long Term Care at Catholic Care Center is so much more than the nursing homes of yesteryear, it's a collaboration of people who genuinely love one another and work together to make each day great! As a not-for profit community, we focus on providing the resident experience that you and your family deserve and our dedicated staff understand the privilege and responsibility that comes with serving in a Catholic healthcare ministry. When you choose Catholic Care Center for Long-Term Care, you choose:
• Intimate neighborhood living residences
• Dedicated nursing team with decades of experience in providing care
• Personalized care plans developed with you, your family, and physician
• Special resident only events featuring local entertainment
• Scenic walking paths
• Meeting and party spaces available for reservation
• Flexible dining options with a variety of dining venues to choose from
• Catholic Mass and Protestant services on campus
• Beauty and Barber services
• Robust wellness and engagement program
• 24/7 monitoring and response
• On site physical, speech, and occupational therapy
• Intergenerational programs
• Options for hospice care