Make the move to the life you deserve, come to Shepherd's Crossing!
Shepherd's Crossing is the independent living community located on the Catholic Care Center campus. It features spacious two bedroom, two bath, and two car garage patio homes where residents enjoy maintenance free, worry free living.More than just a patio home, a lifestyle of health, happiness, and purpose. . .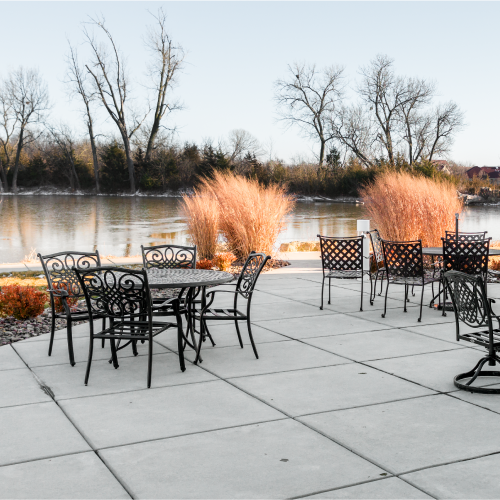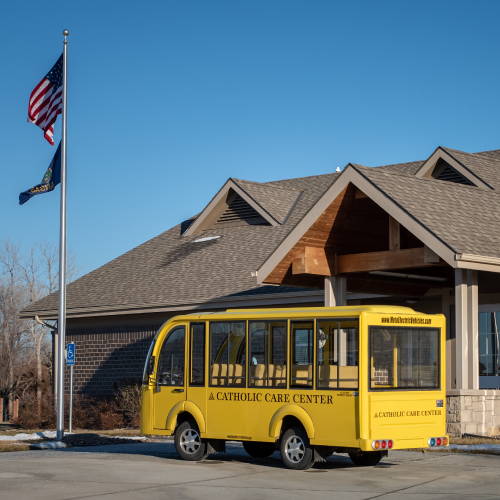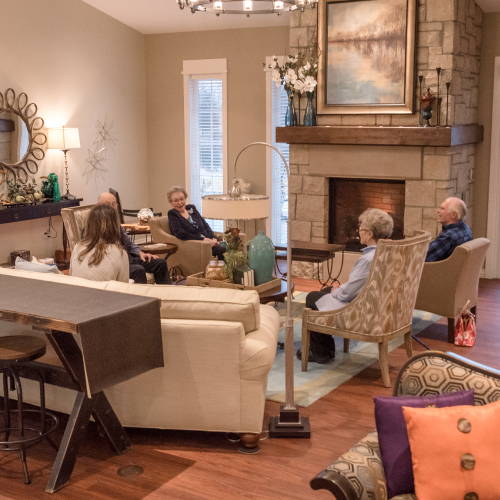 When you make your home at Shepherd's Crossing, you aren't simply choosing to downsize, you are making the decision to live life in a community that values physical and emotional wellness, provides opportunities for intellectual growth, and gives you a place to share your gifts with the world while benefitting from the gifts of others. We are a community of friends and neighbors that enjoys living, laughing, and serving together!
Shepherd's Crossing: A Closer Look
• Two bedroom, two bath, two car garage patio homes
• Easily accessible, open concept floor plans
• All appliances provided and maintained, including washer and dryer
• Interior and exterior maintenance
• Landscaping and lawn care
• Monthly housekeeping
• Storm safe room in every home
• Flexible dining options
• Water, trash, Cox cable, and Cox internet provided
• Smart Home emergency response system available for every resident
• Convenient access to shopping, dining, and supportive services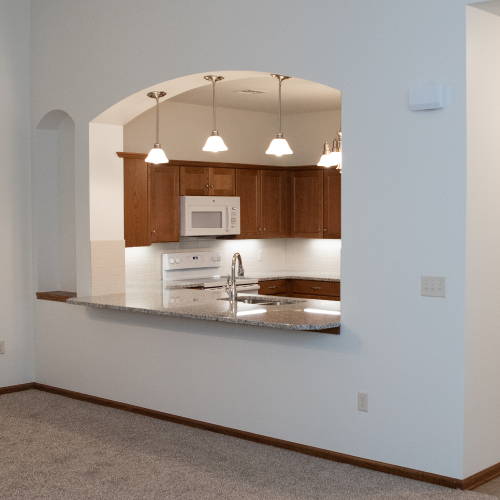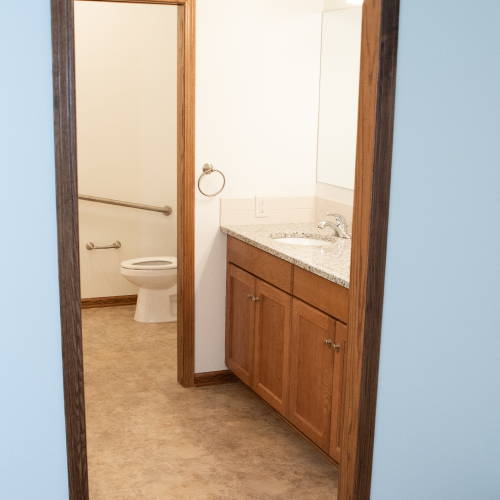 Why Consider Independent Living?
Making the move to an independent living community while you are active and independent allows you the opportunity to choose a community that is right for you, instead of waiting for someone else to make the decision for you later. Residents in independent living also have greater access to social events, fitness classes, and educational programs; and they often benefit so much from being active and involved that they avoid needing to move to higher levels of care.
Why Choose Shepherd's Crossing?
At Shepherd's Crossing, we pride ourselves on being a vibrant community where people of all faiths are welcomed and enriched spiritually, emotionally, and intellectually. We offer beautiful accommodations at very competitive cost, and the security of knowing that if you would need to make a move to a higher level of living in the future, you have priority status to move to Catholic Care Center and benefiting from the competent, compassionate care offered in that extension of our ministry. You will also enjoy:
• State of the art fitness facility for both individual and group fitness
• Transportation to community events like Music Theatre, and WSU Athletics
• Special resident only events featuring local entertainment
• Meeting and party spaces available for reservation
• Scenic walking path
• Fishing in stocked pond
• Community garden
• Catholic Mass and Protestant services on campus
• Monthly wellness clinic
• Beauty and barber services
• Freedom to customize home interior to personal style
• Additional housekeeping, transportation, and home health available