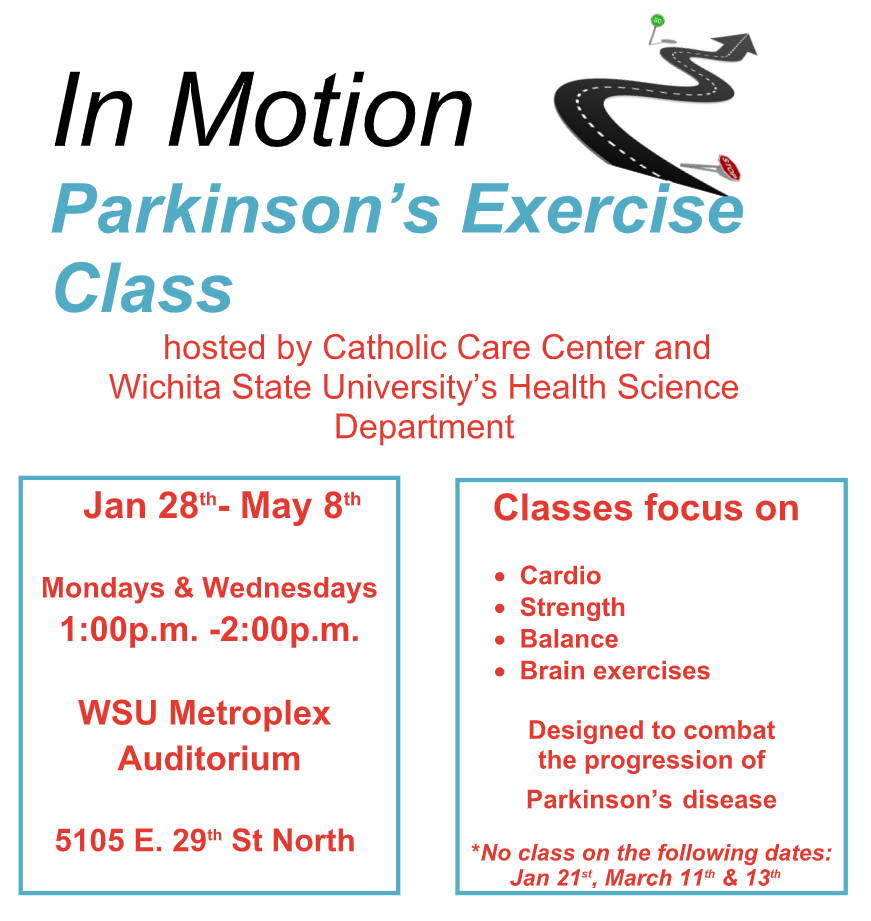 In Motion: Parkinson's Community Exercise Program
Mondays & Wednesdays 1:00-2:00 at the WSU Hughes Metroplex January 21st -May 8th (no classes March 11th and 13th ).
This program is designed to fight the progression of Parkinson's Disease by engaging the brain and the body in specially designed exercise programs. Anyone with Parkinson's is welcome to attend, caregivers are also welcome to attend and the program is offered at no cost. You do not have to attend every class so join anytime! For more information email: jacquelyn.kempf@catholiccarecenter.org

Party for Parkinson's 5k run/ 1 mile walk
Lace up your running shoes and join us for the 7th annual Party for Parkinson's 5k run!!! Each year we walk and run together to support people in our area living with Parkinson's Disease. All proceeds from the event fund the annual Symposium, community exercise programs, scholarships to PD classes, and more! All participants receive event T-shirt and a pancake breakfast after the event. Runners and walkers are all welcome to come and enjoy the smooth open course and scenic route while supporting a very worth while cause! Register now atrunyourrace.com

Click Here to sign up!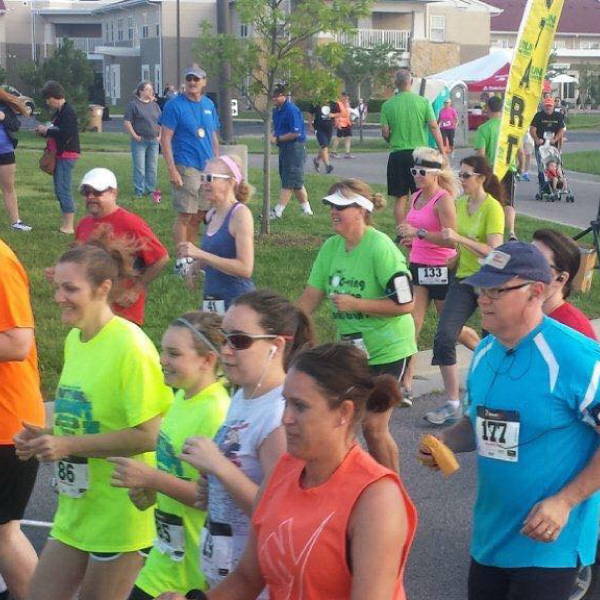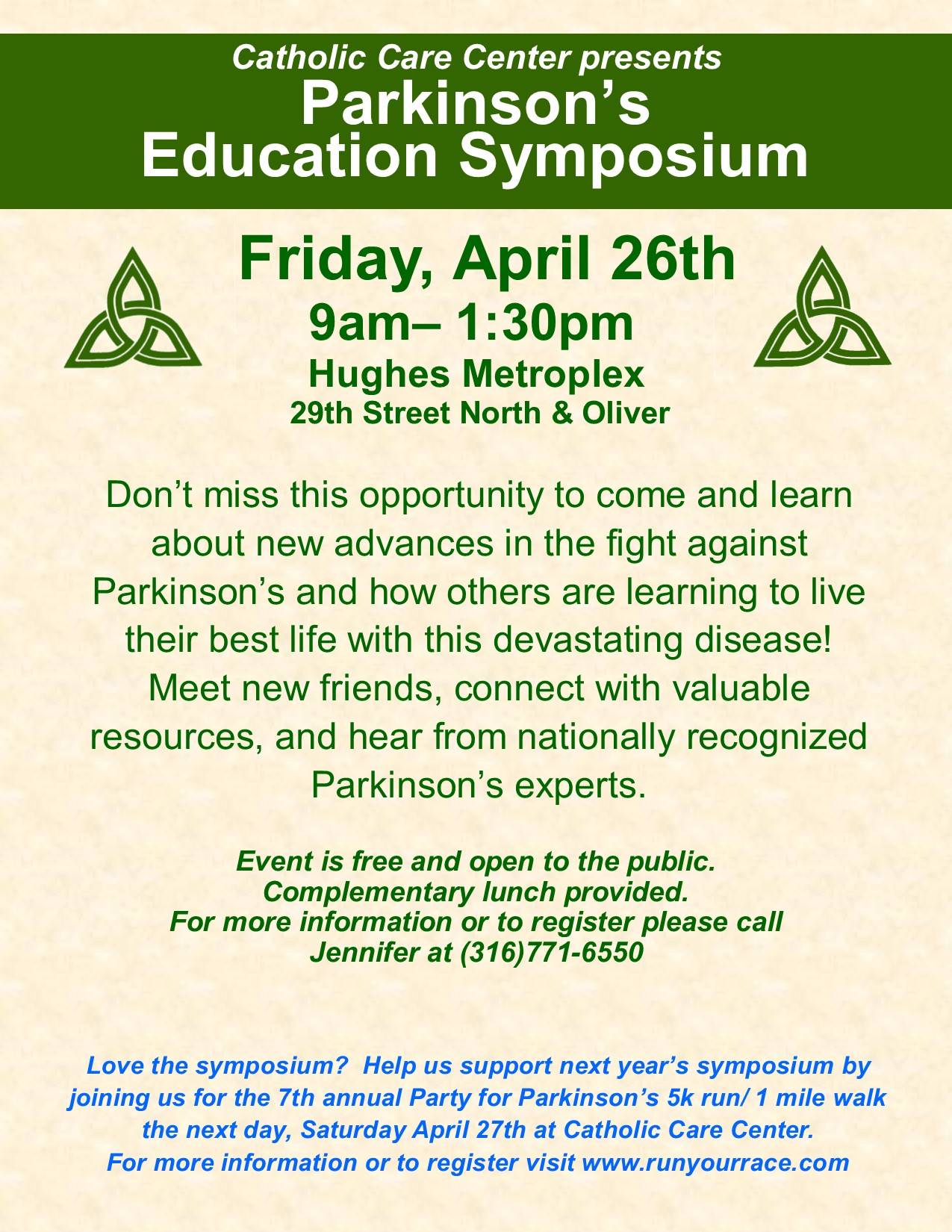 Parkinson's Education Symposium
Register now for our annual Parkinson's Education Symposium. This year's event will be hosted at the WSU Hughes Metroplex on Friday, April 26th from 9-1:30 and will feature presentations by nationally recognized Parkinson's experts, new information on drug therapies, ideas on disease management and more! Event is free and open to the public, complimentary lunch provided. Register now by emailing jennifer.sanders@catholiccarecenter.org or for more information please call (316) 771-6500.