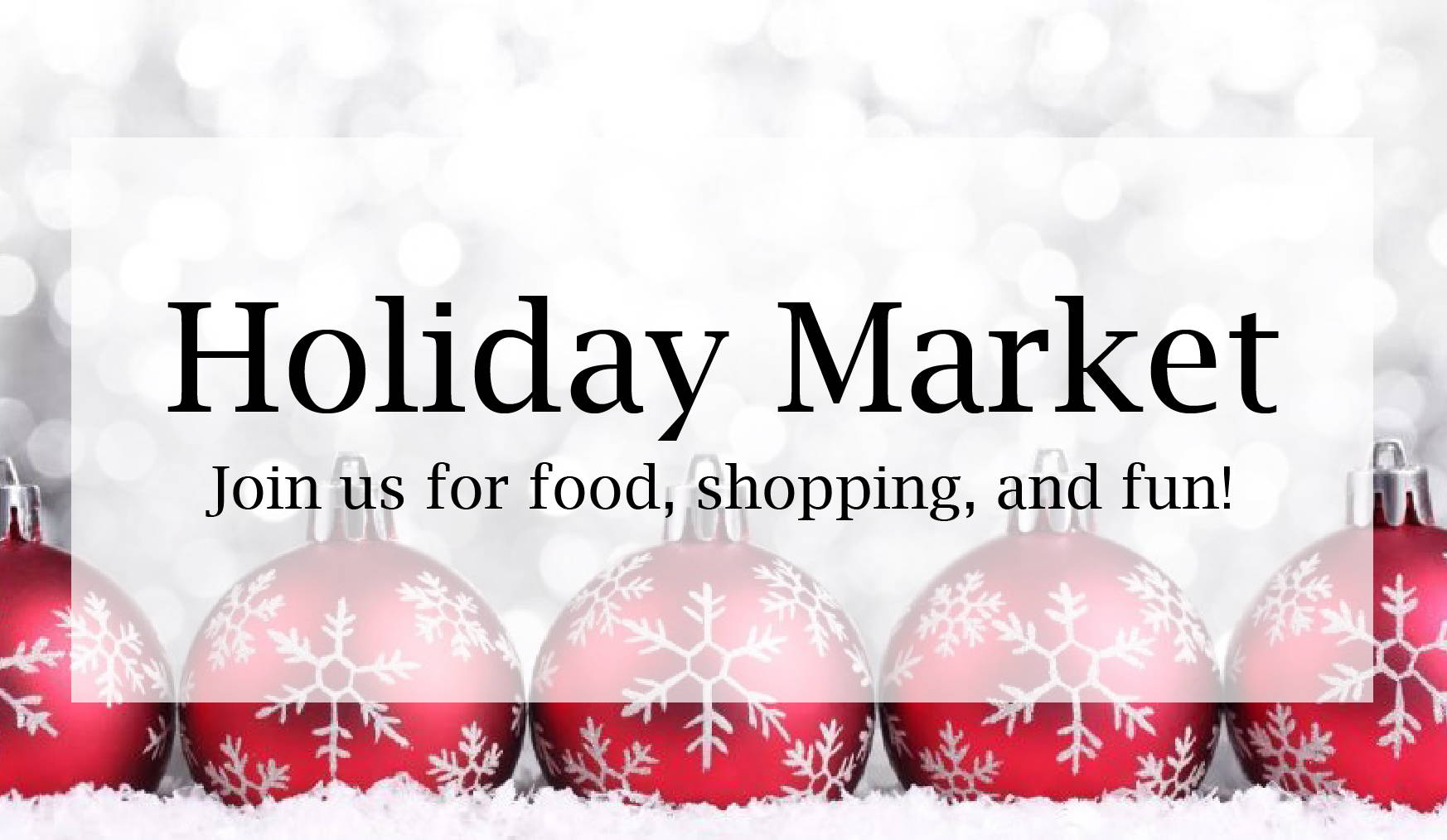 Holiday Market

Come shop for unique holiday gifts and enjoy lunch
from some of Wichita's best food trucks! Handmade jewelry, one-of-a-kind items, artisan food and candy,
and much more!
Friday, December 6th at 11 - 3:30pm. Located at the Catholic Care Center.
For more information call (316) 771-6550
Caregiver Education Event: Making the Most of Each Day

Caring for someone with Alzheimer's or dementia is often an unpredictable journey full of many highs and lows, but through it all you work to make the most of each day. Take a moment and join us for this important and informational caregiver education event where we will share tips for managing meal times, ways to overcome struggles in providing personal care, and ideas for engaging and enriching the time that you spend with your loved one living with memory loss.
The event is FREE and open to the public. Tuesday, November 5th from 4-6 at the Catholic Care Center. Refreshments will be provided and all attendees receive a complimentary caregiver's guide. For more information or to RSVP, please call (316) 771-6550.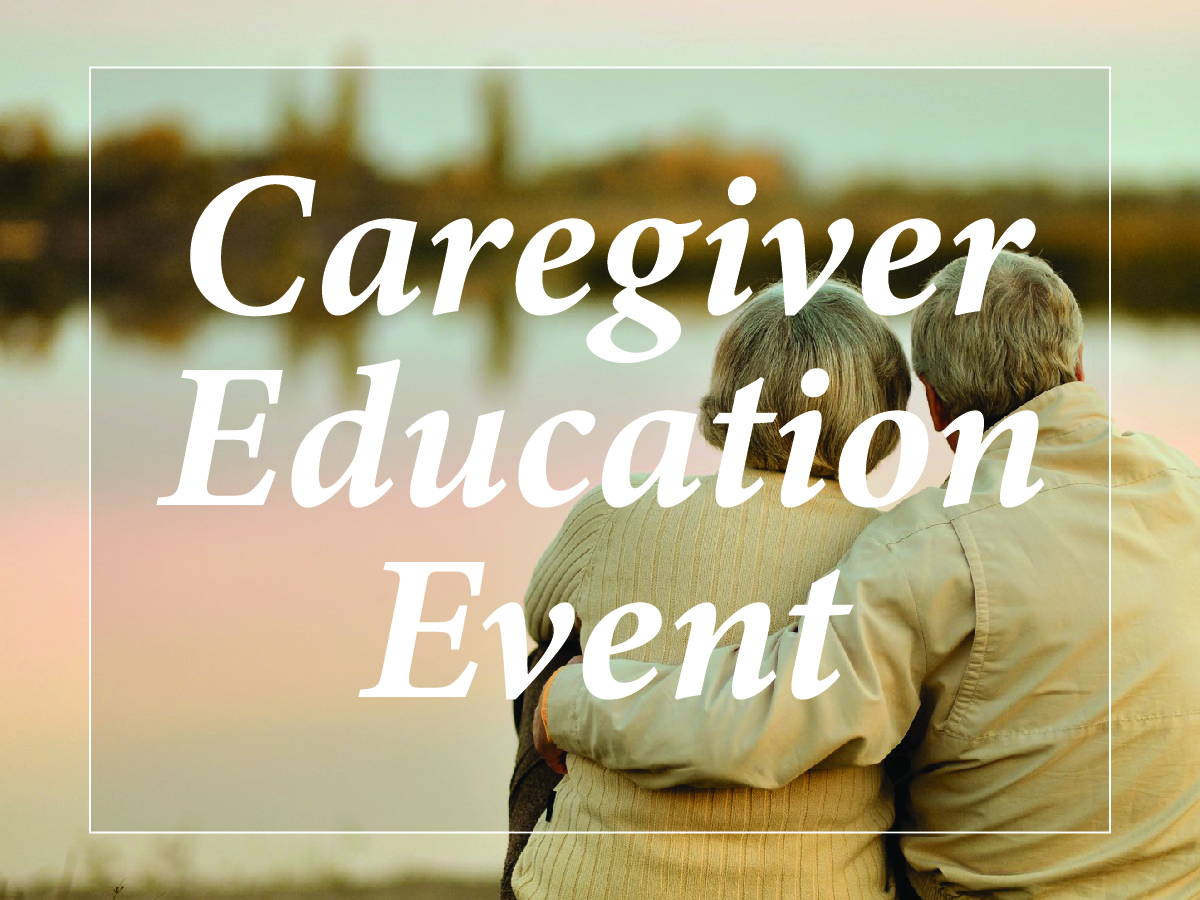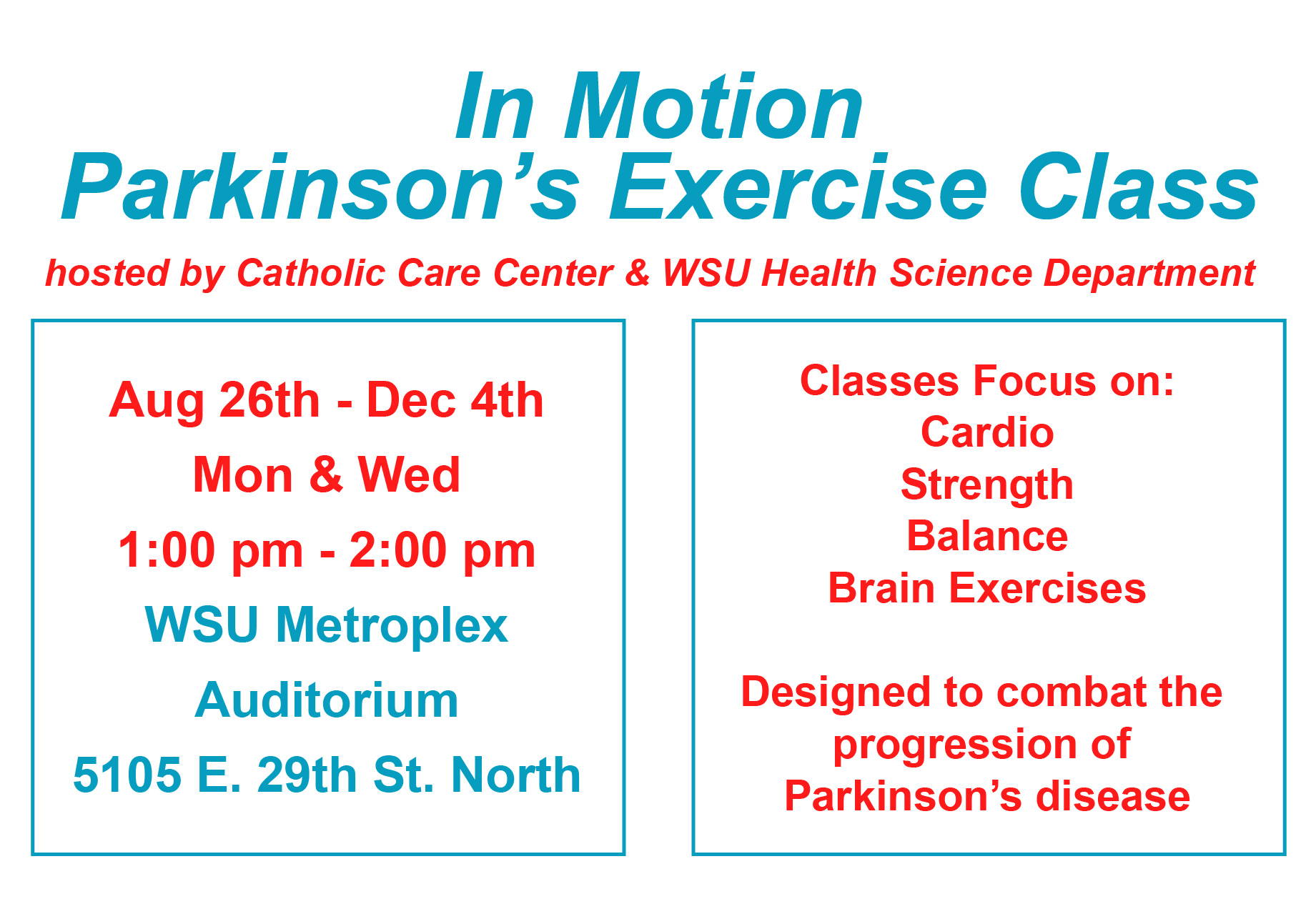 In Motion: Parkinson's Community Exercise Program
This program is designed to fight the progression of Parkinson's Disease by engaging the brain and the body in specially designed exercise programs. Anyone with Parkinson's is welcome to attend, caregivers are also welcome to attend and the program is offered at no cost. You do not have to attend every class so join anytime!
Running from August 26th - December 4th on Mondays and Wednesdays from 1:00-2:00 at the WSU Hughes Metroplex Auditorium.
For more information please email:
madalyn.swinicki@catholiccarecenter.org.
Mind, Mood, and Motion: Living with Parkinson's

Parkinson's Disease is a disease that effects the whole body, mind, body, and soul and for people living with PD it's important to learn how to help manage the disease from all of these aspects.
Don't miss this important presentation hosted by the Parkinson's Foundation, "Mind, Mood, and Motion," where you will discover how Parkinson's impacts the body and how to manage the symptoms one day at a time.
This is the first time this presentation has been hosted in Wichita so plan now to attend. The event is free and registration is required.
Learn more at parkinson.org/wichita or call
(913) 341-8828. Located at Newman University in the Dugan-Gorges Conference Center 3100 McCormick Ave. Wichita, KS 67213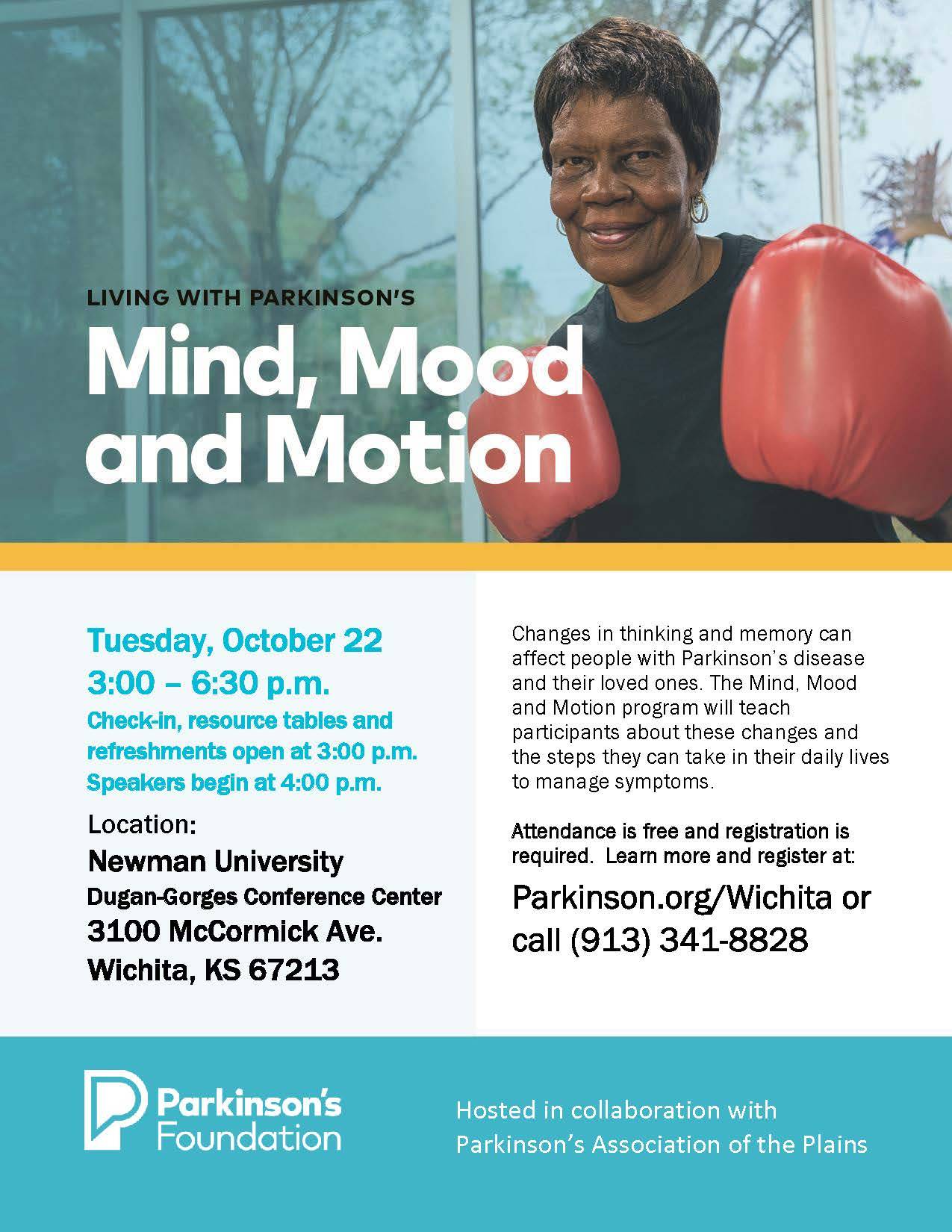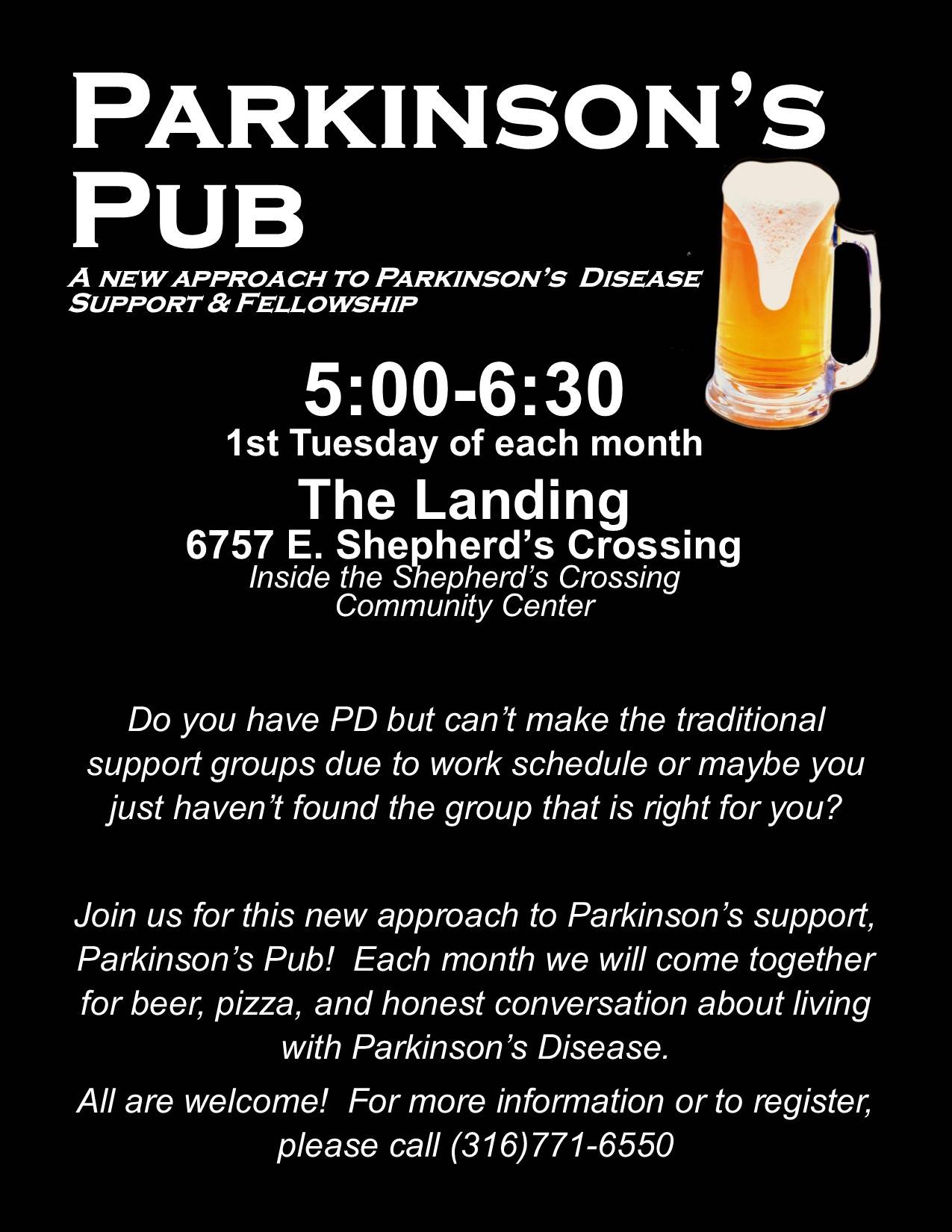 Parkinson's Pub: Parkinson's Support & Fellowship
Join us for Parkinson's Pub, a new approach to Parkinson's Disease support groups. The Pub is hosted the first Tuesday of every month at the Shepherd's Crossing Community Center from 5:00-6:30. There is no cost to attend the group and complementary pizza and beer is provided.
This group is specially focused for early onset and younger Parkinson's patients who maybe haven't found the group that is right for them. Call now to reserve your spot, (316) 771-6550.
THANK YOU TO EVERYONE WHO PARTICIPATED IN THE PARTY FOR PARKINSON'S 5K RUN & 1 MILE!