Enjoy the comforts of home, and the peace of mind that comes from having a team of professionals ready and waiting to serve you 24/7Assisted Living at Catholic Care Center affords you the chance to live freely because not only do you bring your favorite things from home to appoint your spacious apartment, you don't have to worry about cooking, cleaning, laundry, or who will be around if you need help.
Not your typical retirement home,a place to learn and grow!
Residents is Assisted Living find that they have much more time to explore new talents, build friendships, and celebrate their faith because they aren't burdened with the responsibilities of meal preparation, laundry, and housekeeping. In addition to those benefits, residents also have access to specialized fitness programs, cultural events, educational lectures, and art classes. The Catholic Care Center bus is ready and waiting to take residents on planned excursions to local attractions and area day trips. Many services are available without having to leave campus such as beauty and barber, podiatry, physician visits, and more!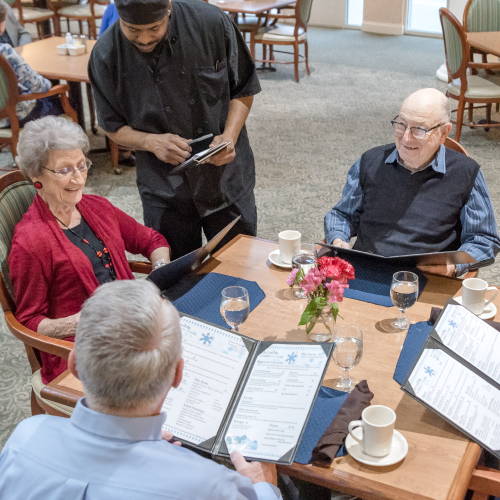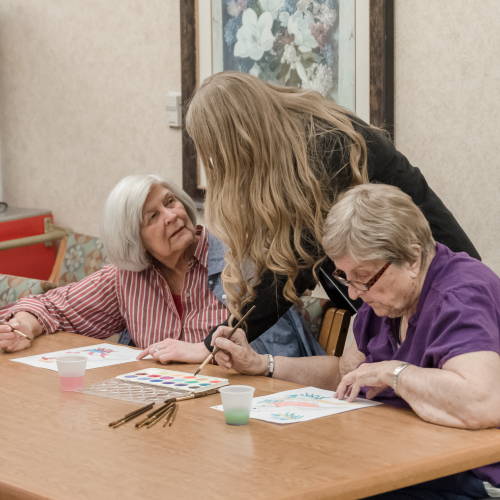 Assisted Living: A Closer Look
• 1 & 2 bedroom floor plans, plus studio and 1 bedroom deluxe to choose from
• All utilities included (except telephone)
• Three restaurant style meals served daily
• Weekly housekeeping
• Weekly laundry including personal items and linens
• Wellness focused activity program
• Nursing team available 24/7
• Transportation to scheduled community events and attractions
• Convenient access to shopping, dining, and supportive services
Why Consider Assisted Living?
A move to assisted living is a step toward preserving the independence that you value and also creating a sense of security for yourself and those that care for you. You do not have to require assistance from the nursing team for personal care and health management to come to assisted living, but those services are available and may help you to remain healthy and active in this lifestyle longer. Assisted living was designed for someone who wants to live life on their terms without having to do it all alone. It's a wonderful place to truly live and enjoy life in the company of others and pursuing your own interest.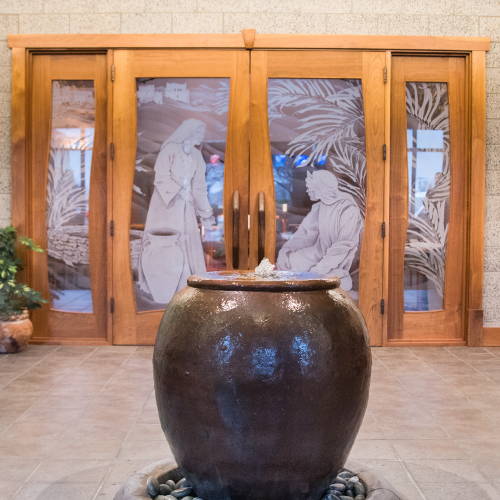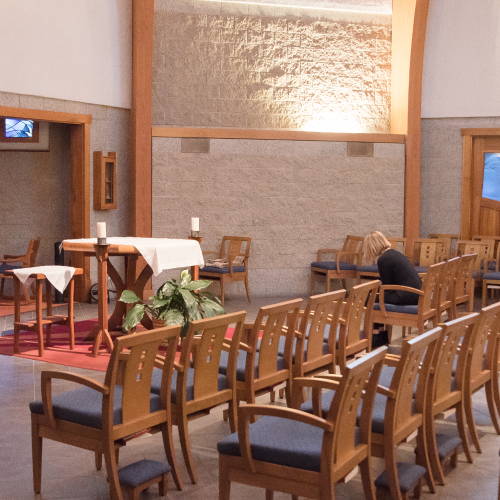 Why Choose Assisted Living at Catholic Care Center?
Assisted Living at Catholic Care Center is so much more than an apartment, it's a community of people who enjoy living and growing together each day. We take time to celebrate our differences and share in our common bonds. Our residents live life to the fullest knowing that if they should need assistance, it's available 24/7 from a team of caring professionals that they have come to know and trust. When you choose Catholic Care Center you choose:
• Spacious, well maintained apartment homes
• Dedicated nursing team with decades of experience in providing care
• Personalized care plans developed with you, your family, and physician
• Special resident only events featuring local entertainment
• Scenic walking paths
• Meeting and party spaces available for reservation
• Flexible dining options with a variety of dining venues to choose from
• Catholic Mass and Protestant services on campus
• Beauty and Barber services
• Robust wellness and engagement program
• 24/7 monitoring and response
• Pet friendly community
• Intergenerational programs