Adult Day Program at Catholic Care Center
When you are caring for someone with dementia in your home, you may find that even the simplest task can be nearly impossible. Things like going to the grocery store or a doctor's appointment are hard, and even cleaning house or preparing meals can be a challenge. The Adult DayProgram allows caregivers a break by offering respite care options, even better, the program allows people with memory loss to benefit from the nationally recognized dementia care program offered at Catholic Care.
Adult Day Care: A Closer Look
• Full and half day accommodations available
• Program available 6:00 am -6:00pm, seven days a week
• Areas available for rest
• Meals and snacks provided
• Shower assistance available
• Wellness focused activity program
• Nursing team available 24/7
• Support for the management of incontinence and other personal care
• Overnight respite options based on availability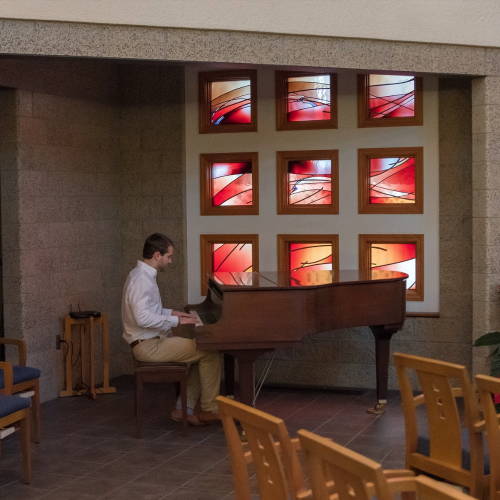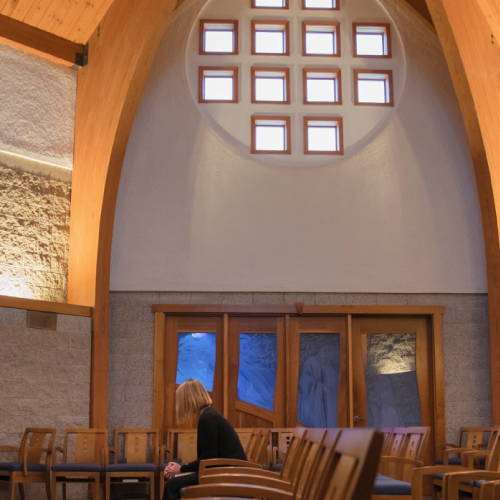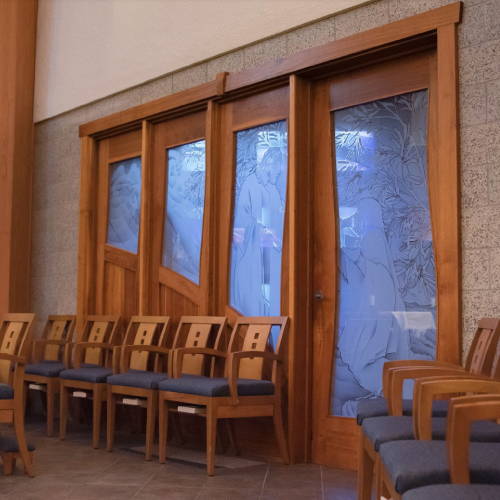 Why Consider Adult Day Program?
Caregiving is a tough job, and a true labor of love. Even the most dedicated caregivers need a moment to focus on their own health and wellbeing and that is what the Adult Day Program can provide. In addition to the caregiver benefits, the program provides the stimulation and socialization that are important to the cognitive health of someone with dementia.
Why Choose Adult Day Program at Catholic Care Center?
Adult Day Program is hosted in the Memory Care. Residents and participants of the program benefit from being a part of the outstanding engagement program hosted in Memory Care. Adult Day Program can be a lifeline for someone who's goal is to keep their loved one in the home, and it can also be a good way to get to know the community for someone is who is considering a move to a memory support residence.
• Intergenerational enrichment programs
• Dementia trained nursing team and support staff
• Personalized care plans developed with you, your family, and physician
• Special participant only events featuring local entertainment
• Visual checks every 30 minutes
• Small, intimate resident environment
• Family support group
• Catholic Mass and Protestant services on campus
• Beauty and Barber services
• Robust wellness and engagement program
• Private meeting and celebration spaces for personal gatherings
• Outings to local attractions and event
• Podiatry, audiology and other services available on campus